Gutter Replacement Maryland
Priddy Roofing and Exteriors has developed a specialty in gutter replacement through years of experience. The condition of your gutter system will be examined by our knowledgeable professionals, who can then provide recommendations for the finest options based on your requirements.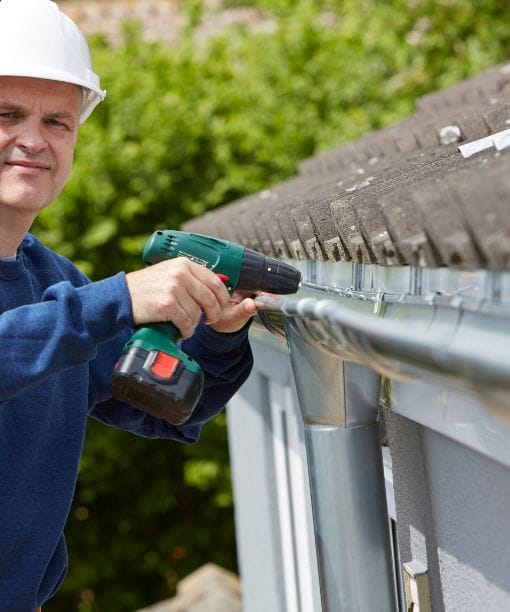 Your Trusted Gutter Replacement Professionals

We at Priddy Roofing and Exteriors are really proud to be your go-to experts for gutter replacement. We are aware that your house is an investment in the comfort and safety of your family and is more than just a structure. Because of this, you need to rely on professionals when it comes to your gutter system.
Our gutter replacement experts are here to make sure that your gutter replacement project is carried out precisely and carefully. From the first evaluation to the final quality checks, we contribute knowledge to every step of the process. We know that your house deserves only the finest, and we give it to you.
Experience the difference of dealing with Maryland professionals who are committed to your happiness while replacing your gutters. Hire our gutter replacement professionals and we'll be happy to demonstrate why Maryland residents choose us time and time again. We are here to provide the best care for your house.
At Priddy Roofing and Exteriors, we understand that gutters are crucial for protecting your home's foundation and landscaping. That's why we offer two top-of-the-line gutter guards: the Leaf Blaster Pro and Leaf Relief.
The Leaf Blaster Pro Gutter Guard
Uses advanced microfiltration technology to prevent clogs and debris buildup in gutters, providing a long-lasting and reliable solution for preventing costly water damage. It's easy to install, fits any gutter size, and is compatible with all roofing types.

The Leaf Relief Gutter Guard
Features patented Aluma-Perf Technology to keep debris out of gutters, improve water flow, and reduce the risk of ice dams. It's easy to install, fits any gutter size, and is compatible with all roofing types. Both gutter guards provide exceptional performance and durability, ensuring that your gutters remain free of debris and function smoothly.
Your Satisfaction is Our Priority
Priddy Roofing and Exteriors is a general contractor proudly serving clients throughout Maryland.
We take pride in our work and treat each job as if it was our own home. Customer satisfaction is always our main priority, and we want you to be safe in your home. We offer a variety of services, from roofing and siding to gutters and windows. No matter your project, we have the expertise to get the job done right.